"Is it really worth it to build a custom home?" You've probably thought.
You've probably heard that custom homes seem difficult, stressful and that they can be very expensive. This article will compare the difference between production versus custom homes. It will also provide various benefits of building a custom home.
Production Versus Custom Homes: Unpacking Each Term
Production homes are homes designed with a certain look suggested by the builders and sellers. For example, you can think of a production home builder as having a set menu that isn't as customized to different needs. Production homes are often cookie-cutter-like homes with few modifications that are customized to the buyers needs. So, what that means is that you have less input in the building of your home.

A custom home is a home that you, with the help of professional builders, design yourself and to your liking. With the help of custom home builders, you can customize your home to the most major and minor detail. Whether it's the flow of your kitchen, the interior of your bathroom, or your patio area, a customized home builder will always ask for your input.
This means, if you're looking for a home that speaks to you and your needs, that a customized home built by custom home builders is what you're looking for.
Why Custom Home Builders Are Worth It
Custom homes aren't just for people who have particular tastes. In fact, customizing your home can help you in many different ways.

Here are some of the benefits of custom home builders.
With custom homes, you have a major say
If you would like to have a home that is suited to your needs, then having a custom home can help you shape the decisions that go into building your home. Rather than having someone else decide for you, a custom home builder will constantly make sure that the home they're building is what you're looking for. That means that your input matters and will be considered in how the home is built.
For some people, having a home that's already designed for them seems less daunting and scary than a home that is customized. However, the reality is that if you're working with a professional custom home builder, then they can help you figure out what you're looking for. They can help you achieve the goals that you've come up with using their professional advice and help. This means that building the home that you want isn't as scary as you think. It's also just a call away.
When you customize your home, you're avoiding major changes to your home in the future
If you purchase a non-customized home, you're often left with things that you would like to change. But when you invest in custom home builders, you're also avoiding major changes to your home in the future. For example, if you would like a more eco-friendly home, a custom home builder would factor that into your home's design. However, with a production home, you are very limited in what you can change and may have to make changes to your home in the future.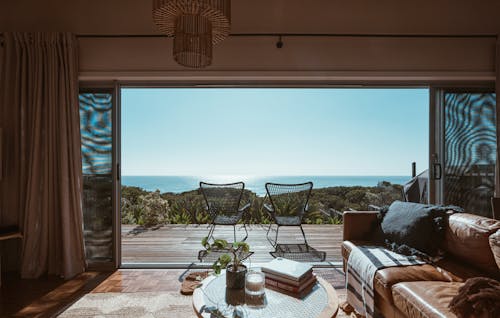 What this means is that, in the long run, not having custom home builders to personalize your home for you will be more costly and time consuming. That's why it's important to address major concerns from the very beginning. So, while it may seem more expensive to have a custom home upfront, it will pay off in the future.

When you have custom home builders, you get to choose your lot
With custom home builders, you get to choose the lot that your home is built on rather than being told which spaces are available to you (as in the case of production homes). If you're in Utah, you're aware of how having a certain lot can greatly change the views of the scenery; think of access to views of the mountains and rivers/streams. The lot you're in can also be shaped by traffic, surrounding lots, and other factors.
So, what this means is that it's important to be able to choose a lot for yourself rather than having few options being presented to you. With custom home builders, you choose your lot and the home is then built to your liking.

RW Custom Homes–Quality Service and Amazing Custom Homes
With RW Custom Homes, you get superior quality homes, top notch project managers, a close team that cares about your needs, and amazing in-house interior designers. Our team of custom builders and designers will help you with your vision for your home. We'll also help you with major and minor details that go into building your home.
Reach out to us to discuss why a custom home builder is right for you!